---
Biology as Poetry: Chemistry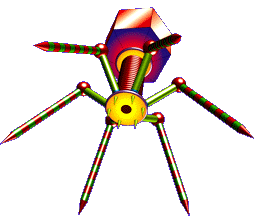 Decomposition Reaction
Chemical breakdown of larger molecules into smaller ones.

Hydrolysis is a typical metabolic decomposition reaction. Dehydration synthesis, by contrast, in building things up is not a decomposition reaction, though it may be coupled with a decomposition reaction such as the hydrolysis of ATP to form ADP.

<!img src="http://www.BiologyAsPoetry.com/images/decomposition_reaction.png" alt="Decomposition reaction" title="XXX" ID=Image_1 border=0>

Decomposition reactions are typically associated with digestion or catabolism, or of course the more general <!!a href="decomposition.html">decomposition of organisms. Contrast with synthesis reactions or anabolism.



For more on this topic, see Wikipedia and Google. Contact web master. Return to home.