---
Biology as Poetry: Organic Chemistry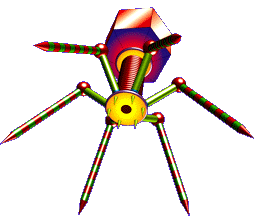 Amino Group
-<!!a href="nitrogen.html">NH2 or, in its ionized form, -NH3+.

Amino groups are the functional groups that bestow the "amino" in amino acid. They also readily ionize, gaining a proton (hydrogen ion), and thus serve as <!!a href="weak_base.html" title="Weak base">weak bases. Also when ionized they possess a full charge and even when not ionized are associated with partial charges (due to the relatively high electronegativity of <!!a href="nitrogen.html">nitrogen). As a consequence, amino groups unquestionably are hydrophilic functional groups.

<!img src="http://www.BiologyAsPoetry.com/images/amino_group.png" alt="Amino group" title="XXX" ID=Image_1 border=0>

The nitrogens making up amino groups can bind to more than one carbon atom simultaneously, giving rise to what are known as <!!a href="primary_amine.html">primary amines (two rather than three hydrogens bound in the ionized state), <!!a href="secondary_amine.html">secondary amines (one hydrogen), and <!!a href="tertiary_amine.html">tertiary amines (no hydrogens). That is, C-NH3+ (iominized amino group), C-NH2R+ (primary amine), C-NH1R2+ (secondary amine), and C-NR3+ (tertiary amine), where the "R" represents various non-hydrogen atoms or groups. In addition, we can include the <!!a href="ammonium_ion.html">ammonium ion in this list, i.e., C-NH4+, and indeed <!!a href="ammonia.html">ammonia, NH3.

For more on this topic, see Wikipedia and Google. Contact web master. Return to home.