---
Biology as Poetry: Evolutionary Biology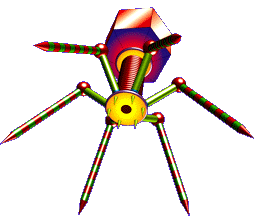 Anagenesis
Non-branching evolution.

Macroevolution in which one species gives rise to (speciation) a single new species. Anagenesis contrasts with cladogenesis. Anagenesis and cladogenesis, however, are not fundamentally different processes or, rather, are only quantitatively different rather than qualitatively different from each other.

<!img src="http://www.BiologyAsPoetry.com/images/anagenesis.png" alt="Anagenesis" title="XXX" ID=Image_1 border=0>

Note that a "branch" as used in this context is equivalent to a lineage. In anagenesis a single lineage remains a single lineage whereas in cladogenesis a single lineage is split into two or more individual lineages.



For more on this topic, see Wikipedia and Google. Contact web master. Return to home.