---
Biology as Poetry: Life's Diversity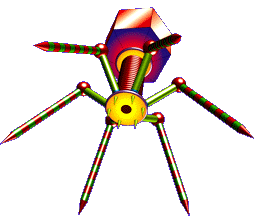 Clonal Organism
Lineages that reproduce solely by asexual means.

Contrast of course those lineages which display periodic sexual reproduction or which instead are <!!a href="obligately_sexual.html">obligately sexual in their reproduction.

<!img src="http://www.BiologyAsPoetry.com/images/clonal_organism.png" alt="Clonal organism" title="XXX" ID=Image_1 border=0>

Despite this suggestion of a dichotomy, note that even clonal organisms are subject to horizontal gene transfer. Thus, the clonality of most clonal lineages really is just a matter of degree, ranging from either zero or very little recombination within some lineages, on the one hand (e.g., Mycobacterium <!!a href="mycobaterium_tuberculosis.html">tuberculosis or mitochondria), to <!!a href="gene_exchange.html">gene exchange that occurs with every <!!a href="reproductive_episode.html">reproductive episode, i.e., as one sees with obligately sexual organisms such as ourselves.



For more on this topic, see Wikipedia and Google. Contact web master. Return to home.