---
Biology as Poetry: Biochemistry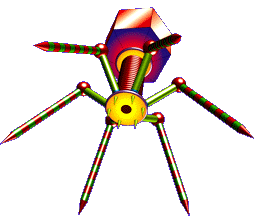 Digestive Enzyme
Typically a hydrolytic protein-based catalyst that is involved in decreasing the size as well as changing the chemical characteristics of nutrients so that they can be <!!a href="movement_across_lipid_bilayers.html">transported across cell membranes.

Digestive enzymes can act either <!!a href="extracellular.html">extracellularly or, in the case of phagocytosis or <!!a href="pinocytosis.html">pinocytosis, instead within vesicles, i.e., as associated with <!!a href="lysozome.html">lysosomes. See also digestion. The process of transportation of the digested nutrients across a membrane is called <!!a href="absorption_across_a_membrane.html">absorption.
For more on this topic, see Wikipedia and Google. Contact web master. Return to home.