---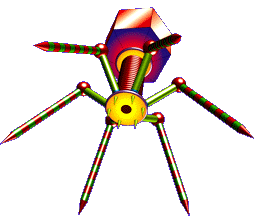 Inorganic Phosphate (Pi)
H3<!!a href="phosphorus.html" title="Phosphorus">PO4, a.k.a., phosphoric acid.

That is, the Pi in ATP → ADP + Pi, where the overall reaction is ATP hydrolysis. Alternatively, Pi in the endergonic reaction, ADP + Pi → ATP. Inorganic phosphate is simply a phosphate group that is no longer a functional group because it is no longer tethered..

<!img src="http://www.BiologyAsPoetry.com/images/inorganic_phosphate.png" alt="Inorganic phosphate" title="XXX" ID=Image_1 border=0>

Note that at <!!a href="physiological_ph.html" title="Physiological pH">physiological, that is, <!!a href="neutral_ph.html" title="Neutral pH">neutral pHs, phosphoric acid is normally found in an ionized form, that is, as a combination of H2PO4- and HPO42-.



For more on this topic, see Wikipedia and Google. Contact web master. Return to home.