---
Biology as Poetry: Evolution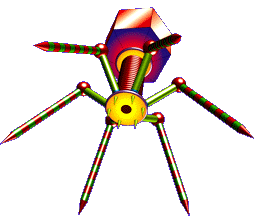 K Selection
Biased <!!a href="reproductive_success.html">reproductive success that is based on an organism's ability to compete at an environment's carrying capacity.

K in the logistic growth <!!a href="logistic_growth_equation.html" title="Logistic growth equation">equation is carrying capacity, which is a characteristic of environments defined as the maximum <!!a href="population_density.html" title="Population density">density of a given population that can be sustained in one location in perpetuity.

A K selected organism, consequently, is one that has succeeded in substantially enhancing its ability to sustain itself at carrying capacity. What this means is that these organisms are good <!!a href="competitor_species.html" title="Competitor species">competitors within <!!a href="mature_environment.html">mature environments and that their tendencies to destroy their environments, thereby making those environments unsuitable for themselves, are small. Note, however, that the idea of K selection is somewhat dated, and though an interesting concept to think about, it has turned out to be not so useful scientifically. Contrast with r selection.

<!img src="http://www.BiologyAsPoetry.com/images/XXX.png" alt="XXX" title="XXX" ID=Image_1 border=0>

The "ideal" K selected species has the following characteristics: long <!!a href="generation_time.html">generation times, production of few progeny each of which has been substantially <!!a href="reproductive_investment.html" title="Reproductive investment">invested in by the <!!a href="parent.html">parent, not necessarily a high potential to move to <!!a href="colonization.html" title="Colonization">colonize new environments, a poor ability to translate high <!!a href="resource_availability.html">resource availability into rapid <!!a href="population_growth.html">population growth <!!a href="population_growth_rate.html" title="Population growth rate">rates, biases in resource allocation towards longer-term <!!a href="survival.html">survival rather than high <!!a href="reproductive_output.html">reproductive output in the short term, and tendencies to thrive within environments that have not been recently disturbed (e.g., old-growth forests).

K selected species, in short, typically are the charismatic organisms that people are willing to invest substantial resources into saving from <!!a href="extinction.html">extinction. Note, though, that the concept of K selection is somewhat complicated since numerous long-lived species that in fact do produce large numbers of <!!a href="offspring.html">offspring to which little <!!a href="parental_investment.html">parental investment is made, e.g., various <!!a href="tree.html">trees along with certain long-lived <!!a href="aquatic.html">aquatic <!!a href="invertebrate.html">invertebrates. Gorillas, by contrast, are the "poster" organisms for K selection. Keep in mind nonetheless that the concept of K selection is not highly regarded among many biologists.

For more on this topic, see Wikipedia and Google. Contact web master. Return to home.