---
Biology as Poetry: Bioenergetics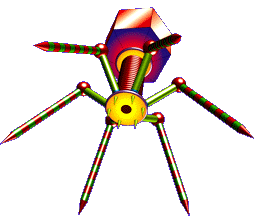 Photophosphorylation
A description particularly of the chemiosmotic aspect of the light reaction of photosynthesis.

Photophosphorylation is <!!a href="analogy.html" title="Analogy.html">analgous and, indeed, probably homologous to oxidative phosphorylation. That is, the use of electron transport chains to generate a proton motive force which is then employed to drive the <!!a href="phosphorylation.html">phosphorylation of ADP using an ATP synthase enzyme. The major difference is that with photophosphorylation it is photons rather than a chemical energy source that is giving rise to the energetic electrons being donated to the electron transfer chains.

<!img src="http://www.BiologyAsPoetry.com/images/photophosphorylation.png" alt="Photophosphorylation" title="XXX" ID=Image_1 border=0>

For more on this topic, see Wikipedia and Google. Contact web master. Return to home.