---
Biology as Poetry: Genetics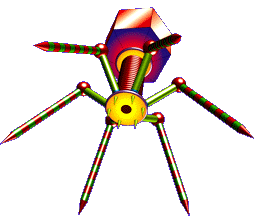 Positive Control of Energy Metabolism
Function mediated by cAMP receptor protein/catabolite gene activator protein.

Positive control of energy metabolism is effected through a process otherwise known as catabolite repression, which results in a deemphasis on the use of non-preferred carbon sources by especially bacteria cells. In the classic example, glucose is used preferentially to lactose (see Lac operon).

<!img src="http://www.BiologyAsPoetry.com/images/positive_control_of_energy_metabolism.png" alt="Positive control of energy metabolism" title="XXX" ID=Image_1 border=0>

See also positive control of gene expression, <!!a href="energy_metabolism.html">energy metabolism, energy source, cyclic AMP (<!!a href="cAMP">cAMP), receptor protein, catabolite, <!!a href="activator.html">activator, <!!a href="activator_protein.html">activator protein, and protein.



For more on this topic, see Wikipedia and Google. Contact web master. Return to home.