---
Biology as Poetry: Taxonomy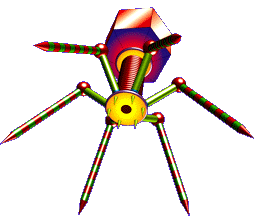 Prokaryotic Species
Organisms that are similar in characteristic, which may or may not exchange <!!a href="genetic_material.html">genetic material, and which as a group differ in multiple ways from other such groupings.

In general, the amount of <!!a href="genetic_diversity.html">genetic diversity found within prokaryotic species is much greater than that found within eukaryotic species. This difference is a consequence of the requirement for sexual exchange of genetic material in <!!a href="obligately_sexual.html">obligately sexual eukaryotes.

The result is much greater conservation of sequence within eukaryotic species, not so much as a consequence of extensive genetic recombination but instead because there is only so much diversity between homologues sourced from each <!!a href="parent.html">parent that meiosis can successfully or consistently handle. That is, natural selection is probably a stronger force for genetic conservatism in obligately sexual eukaryotic species than for the only occasionally <!!a href="gene_exchange.html">gene exchanging prokaryotic species.

<!img src="http://www.BiologyAsPoetry.com/images/prokaryotic_species.png" alt="Prokaryotic species" title="XXX" ID=Image_1 border=0>

An alternative view of why prokaryotic species are so diverse is because, as <!!a href="single_celled_organism.html">single-celled organisms, the routes towards horizontal gene transfer can be much more diverse. The result is a potential for movement of genes over much greater <!!a href="phylogenetic_distance.html">phylogenetic distances than is seen with the <!!a href="germ_cell.html">germ cells of, especially, animals and plants.

On the other hand, with <!!a href="lineage.html">lineages that truly do not participate in gene exchange there is a potential for substantial <!!a href="divergence.html">divergence through mutation alone.



For more on this topic, see Wikipedia and Google. Contact web master. Return to home.