---
Biology as Poetry: Cell Biology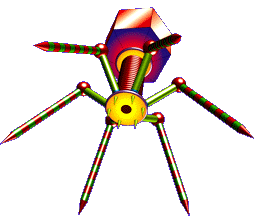 Receptor-Mediated Endocytosis
Uptake of <!!a href="extracellular.html">extracellular substances by <!!a href="animal_cell.html">animal cells into vesicles that is mediated by binding of the substance to specific docking proteins that are found on the surface of those cells.

The process of <!!a href="receptor_protein.html" title="Receptor protein">receptor-mediated endocytosis involves the action of the protein termed <!!a href="clathrin.html">clathrin, which is involved in the invagination step that results in vesicle formation.

<!img src="http://www.BiologyAsPoetry.com/images/receptor_mediated_endocytosis.png" alt="Receptor-mediated endocytosis" title="XXX" ID=Image_1 border=0>

Receptor-mediated endocytosis is responsible, for example, for the uptake of <!!a href="low_density_lipoprotein.html">low-density lipoproteins (LDLs) by <!!a href="animal_cell.html">animal cells.

For more on this topic, see Wikipedia and Google. Contact web master. Return to home.