---
Biology as Poetry: Cell Biology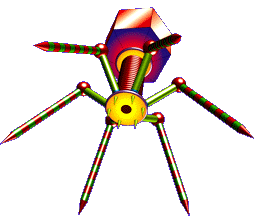 Gap Junction
Connections between adjacent animal through which cytoplasm flows.

Gap junctions literally make the cytoplasms of adjacent cells continuous. The expands <!!a href="intracellular_signalling.html">intracellular signalling to also between cells, increasing coordination of physiology and <!!a href="behavior.html">behavior between these cells. Gap junctions for example are found between the cells of <!!a href="heart_muscle.html">heart muscles and also serve as the basis of what are known as <!!a href="electrical_synapse.html">electrical synapses between <!!a href="neuron.html">neurons.

<!img src="http://www.BiologyAsPoetry.com/images/gap_junction.png" alt="Gap junction" title="XXX" ID=Image_1 border=0>

See by contrast desmosomes and tight junctions, which also are connections found between animal cells.

For more on this topic, see Wikipedia and Google. Contact web master. Return to home.