---
Biology as Poetry: Biochemistry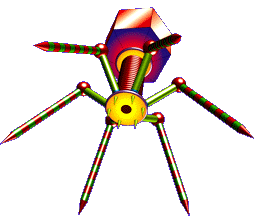 Oligosaccharide
Short chain of sugar moeities.

The smallest possible oligosaccharide is a disaccharide and otherwise oligosaccharides fill the size/length gap between monosaccharides and polysaccharides. The concept is relevant particularly given the <!!a href="glycosylation.html">glycosylation – literally the attachment of sugars – to other molecules such as proteins and lipids. This is such as one sees with proteglycans, glycoproteins, <!!a href="glycolipid.html">glycolipids, and even lipopolysaccharide.

<!img src="http://www.BiologyAsPoetry.com/images/oligosaccharide.png" alt="Oligosaccharide" title="XXX" ID=Image_1 border=0>

Oligosaccharides are what differentiation the <!!a href="red_blood_cell.html">red blood cell antigens associated with the <!!a href="ABO_blood_group_system.html">ABO blood group system.

For more on this topic, see Wikipedia and Google. Contact web master. Return to home.