---
Biology as Poetry: Biochemistry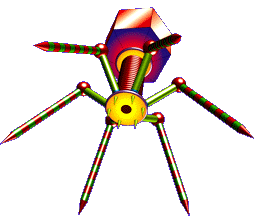 Polypeptide Backbone
The non-R group of amino acid polymers, consisting literally of -<!!a href="nitrogen.html">N-C-C-N-C-C-N-.

The peptide bond is one of the two C-N bonds, i.e., as indicated with the tilde and highlighted in yellow, ~N-C-C~N-C-C~N-. Note that in addition to the <!!a href="nitrogen.html">nitrogen atoms with their associated hydrogen atoms, which provide <!!a href="partial_charge.html">partial positive charges for hydrogen bonding, or even full charges to the extent that the nitrogen acquires an additional proton, there also is a carbonyl group projecting from the same carbons involved in the peptide bonds. That is, this too is a representation of a short section of polypeptide backbone ~N-C-(C=O)~N-C-(C=O)~N-C-(C=O)~N-C-(C=O)~N-.

<!img src="http://www.BiologyAsPoetry.com/images/polypeptide_backbone.png" alt="Polypeptide backbone" title="XXX" ID=Image_1 border=0>

The polypeptide backbone is the key contributor to protein secondary structure, which involves backbone-to-backbone hydrogen bonding.

For more on this topic, see Wikipedia and Google. Contact web master. Return to home.