---
Biology as Poetry: Ecology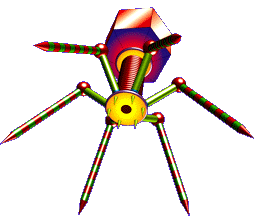 Standing Crop Biomass
Accumulated net primary productivity.

Standing crop biomass tends to be more readily apparent in <!!a href="terrestrial_environment.html">terrestrial environments versus <!!a href="aquatic_environment.html">aquatic environments and this is in part because <!!a href="terrestrial_plant.html" title="Terrestrial plant">terrestrial plants are so obviously a part of our landscape but also because <!!a href="foraging_pressure.html">foraging pressures on producers tends to be lower on land than in the sea. That is, there does not tend to be a large amount of bioamass accumulation in aquatic environments, though with the important exception of eutrophic bodies of water which can become clogged with algae or cyanobacteria <!!a href="algae_bloom.html">blooms.

<!img src="http://www.BiologyAsPoetry.com/images/standing_crop_biomass.png" alt="Standing crop biomass" title="XXX" ID=Image_1 border=0>

The difference between standing crop biomass and simply bioamass is a matter of accumulation (biomass) relative to total amounts of accumulation (standing crop biomass).



For more on this topic, see Wikipedia and Google. Contact web master. Return to home.