---
Biology as Poetry: Cell Biology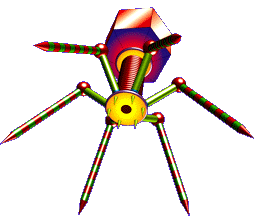 Turgidity
Pressure exerted by cytoplasm resulting in a pressing of the plasma membrane against a containing cell wall.

Turgidity is what can occur given cell suspension within a hypotonic environment. <!!a href="plant_cell.html">Plant cells are "happiest" when they display turgidity where the contrast, as seen given isotonicity, is a limpness known as flaccidity. Bacteria too prefer to exist in a turgid state where the contrast, plasmolysis, interferes with metabolism and growth. Indeed, one approach to <!!a href="food_preservation.html">food preservation is to create hypertonicity within <!!a href="food.html">foods, such as high salt or sugar concentrations, to prevent turgidity/encourage plasmolysis.

<!img src="http://www.BiologyAsPoetry.com/images/turgidity.png" alt="Turgidity" title="XXX" ID=Image_1 border=0>

Turgidity is what can occur when cells are suspended in <!!a href="dilute_solution.html">dilute solutions and/or supplied with water containing low solute concentrations (e.g., tap or rain water). As water <!!a href="evaporation.html">evaporates, however, solutes are left behind, <!!a href="concentration_process.html">concentrating the aqueous solution. This drives the solution from one that is hypotonic to one that is isotonic and then hypertonic. The <!!a href="leaf.html">leaves of plants tend to droop when sufficient water has evaporated without replacement that their cells are bathed in an isotonic rather than hypotonic solution.

Note that <!!a href="animal_cell.html">animal cells lack cell walls and are normally bathed in an isotonic solution. Animal cells therefore both do not normally display turgidity and in fact cannot display turgidity but rather <!!a href="lysis.html">lyse – burst – given exposure to hypotonic solutions.

For more on this topic, see Wikipedia and Google. Contact web master. Return to home.