---
Biology as Poetry: <!a href="lifes_diversity.html">Life's Diversity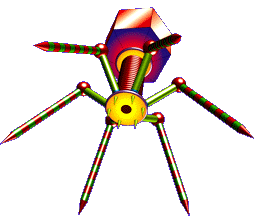 Life's Diversity
Comparison between as well as differentiation among the totality of living things.

A.k.a., <!!a href="comparative biology.html">comparative biology and the study of <!!a href="biodiversity.html">biodiversity.

<!img src="http://www.BiologyAsPoetry.com/images/lifes_diversity.png" alt="Life's Diversity" title="XXX" ID=Image_1 border=0>

The following is an extremely partial listing of life's diversity:

<! List was cut and pasted from index page on 2012-03-04 > Algae, Alternation of generations, Amniotes, Angiosperm, Asexual spore, Binomial, Biofilm, Birds, Cestode, Chemoheterotroph, class Mammalia, Coelom, Coenocytic hyphae, Colony, Conidia (Conidiospore, Conidium), Conifer, Definitive host, Dimorphic fungi, Dimorphism, Domain Archaea, Ectoderm, Endoderm, Eukaryote, Eumetazoan, Family Hominidae, Fern, Fission yeast, Flatworms, Fleshy fungi, Flower, Fluke, Fruit, Gametophyte, Genus Homo, Germline, Great apes, Green algae, Helminth, Homo sapiens, Intermediate host, Karyogamy, Kingdom Animalia, Kingdom Fungi, Kingdom Plantae, Mesoderm, Mold, Mollusks, Moss, Multicellular, Mycelia, Mycology, Mycorrhizae, Order Primates, Parazoan, Photoautotroph, Phylum Annelida, Phylum Arthropoda, Phylum Chordata, Phylum Cnidaria, Phylum Echinodermata, Phylum Mollusca, Phylum Nematoda, Phylum Platyhelminthes, Phylum Porifera, Plasmogamy, Pollen, Prokaryote, Roundworms, Seed, Segmented worms, Septate hyphae, Sexual spore, Soma, Sponges, Spore, Sporophyte, Subphylum Vertebrata, Tapeworm, Tetrapod, Tissue, Trematode, Vector (of parasites)<!, >



For more on this topic, see Wikipedia and Google. Contact web master. Return to home.