---
Biology as Poetry: Organic Chemistry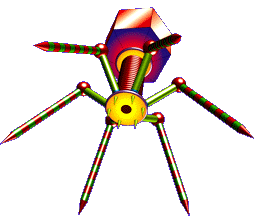 Organic Chemistry
The study of carbon-containing compounds, particularly where carbon is bonded to non-carbon atoms that are in addition to especially oxygen.

For further consideration of just what is studied within the context of organic chemistry, see organic and organic compound.

<!img src="http://www.BiologyAsPoetry.com/images/organic_chemistry.png" alt="Organic chemistry" title="XXX" ID=Image_1 border=0>

Terms from organic chemistry include:

<! List was cut and pasted from index page on 2012-05-17 > Alcohol, Aldehyde, Amino group, Carbonyl group, Carboxyl group, Enantiomer, Ethanol, Functional group, Geometric isomer, Hydrocarbon, Hydrophilic functional groups, Hydroxyl group, Ketone, Methanol, Organic, Organic chemistry, Organic compound, Phosphate group, Reduced organic compound, Structural isomer, Sulfhydryl group



For more on this topic, see Wikipedia and Google. Contact web master. Return to home.